Once we step in the New Year, the excitement and coziness that December brings seem to evaporate. The chaos starts to set in, and if you are like me, there's a strong desire to declutter and simplify our spaces! To bring in a sense of order and serenity. Simplicity has always led the direction of my designs, and I think so many of us are craving this even more given the effects of the past year. We want our homes to be restorative, so we can feel light and inspired.
Simplifying your home may sound a little daunting, but there are small changes you can implement throughout your house right now that translate into a big impact.
It's all about keeping your main living areas simple, but functional. Focus on creating moments of inspiration that are paired back, yet impactful. I suggest starting with these main areas in your home and I promise you will see (and feel) a difference!
Living Room
The best place to start is the coffee table. Store or tuck away any remotes and toys.  Try to limit your table to three styling elements.  Books, delicate candlesticks, and an oversized bowl add layers, height, and contrast to the room, but still, allow lots of usable space on the table.
I like choosing pieces that are both inspiring and intentional.  Beautiful coffee table books can be enjoyed at any time, and the candlesticks are ready to be lit should the time feel right. The Herringbone Chevron-Design Barn Door Kit is perfect to keep everything neatly tucked away.
The Kitchen
Let's face it, it's the heart of the home and is used several times a day. Simplify things by avoiding filling the entire perimeter of your countertops with too many things. Instead, create small vignettes in each major section of your kitchen.  Highlight items that are accessible for daily use, but also serve to add colour and texture to space. This creates a sense of breathability in a hardworking area of the home, without feeling sterile or cold.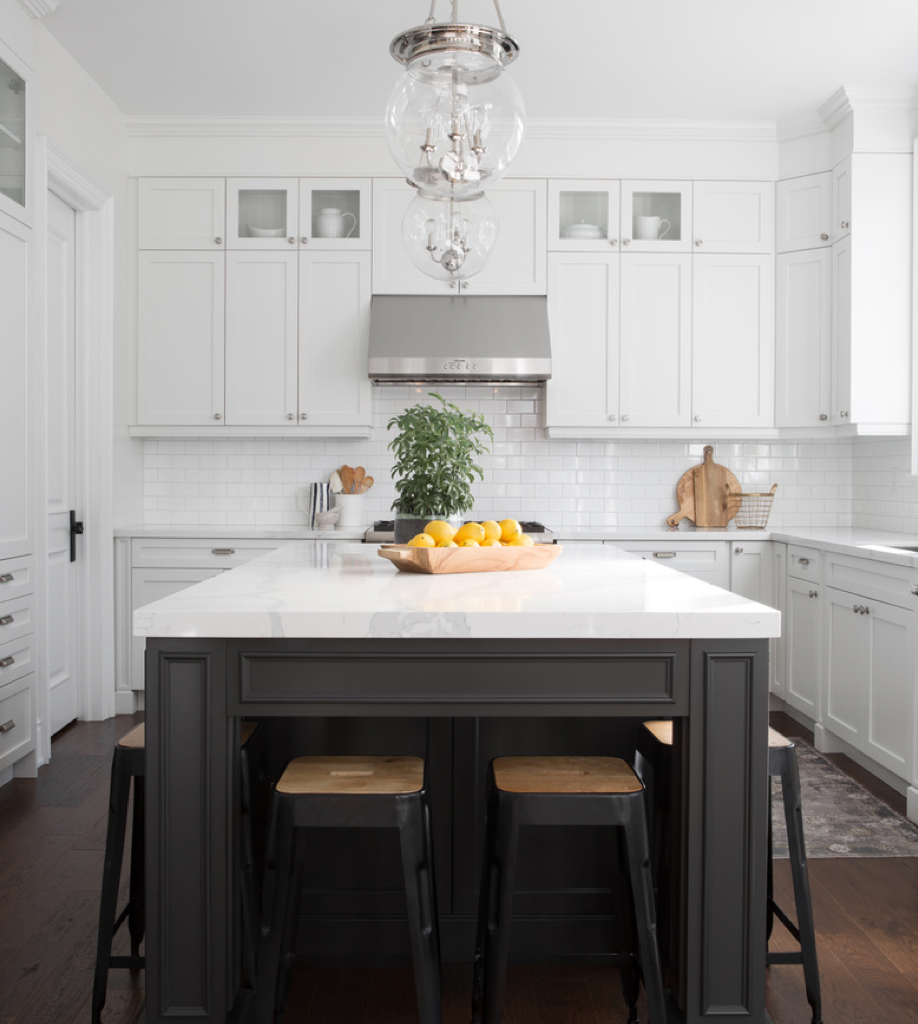 The Salinas Z-Design Barn Door gives your pantry a stylish upgrade. This pine barn door comes unfinished; ready for you to paint, stain or leave it natural- whatever matches your kitchen best.
The Bedroom
Specifically, the bedside area.  Clutter disrupts energy flow and don't we all want to wake with a clear mind? Only layer a couple of items to give the nightstand some depth. A touch of texture (like books, small objects, and a plant or flower) provide a touch of life but keeps the sleeping zone airy.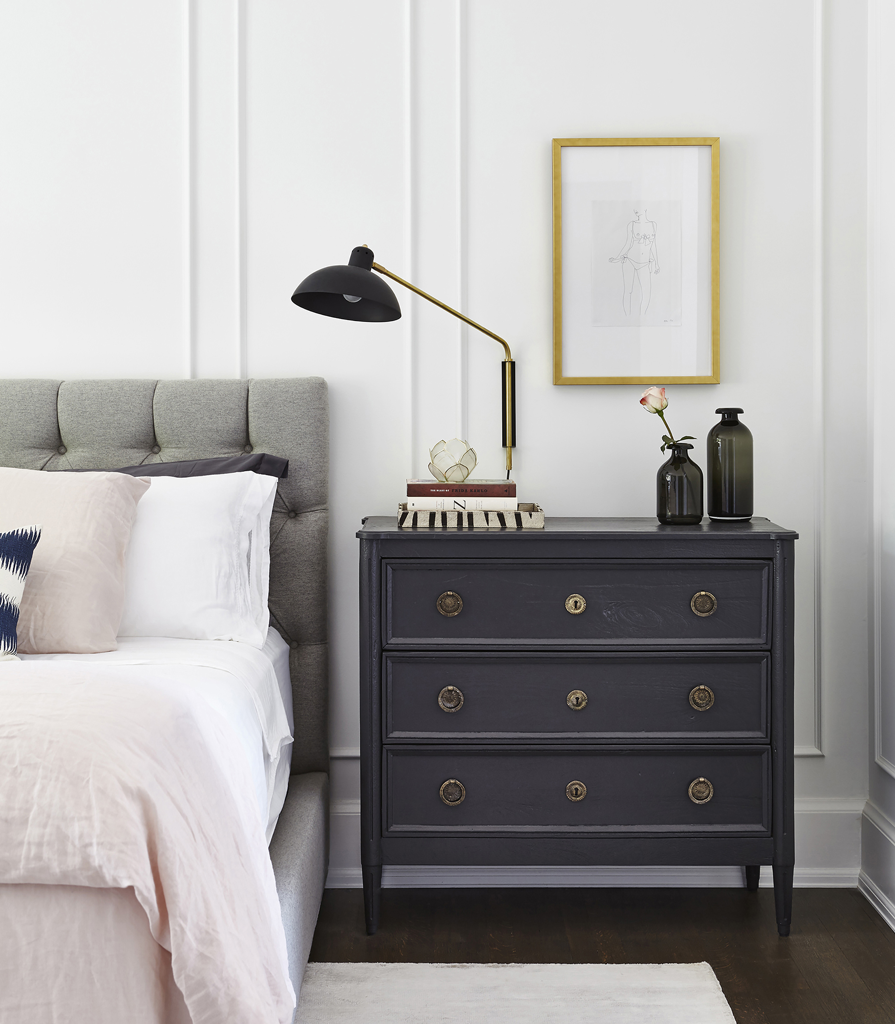 Available in Pure White and Silver Oak, the Trident Double-K Design Bypass Closet Doors are sure to be the perfect way to upgrade your closet in any room of the house.
Home office
I can't stress enough the impact that small changes within the home office can make.  It's often a dumping ground for books, papers, receipts, and electronics, which does not translate into the most inspiring place to work and create!  Keep the actual working area free and clear from all the extra "stuff" we tend to accumulate and save it for your daily use items like a laptop and pens.  Store away loose papers and books in a cabinet if your space warrants it, or utilize hearty baskets as your "inbox" that you can easily access the next time you need it.
I encourage you to take a tour of your own main living spaces and make a concerted effort to pair back your surroundings.  A culmination of these small edits throughout the home will create a sense of restoration and have you seeing your spaces through a new, fresh and simplified lens!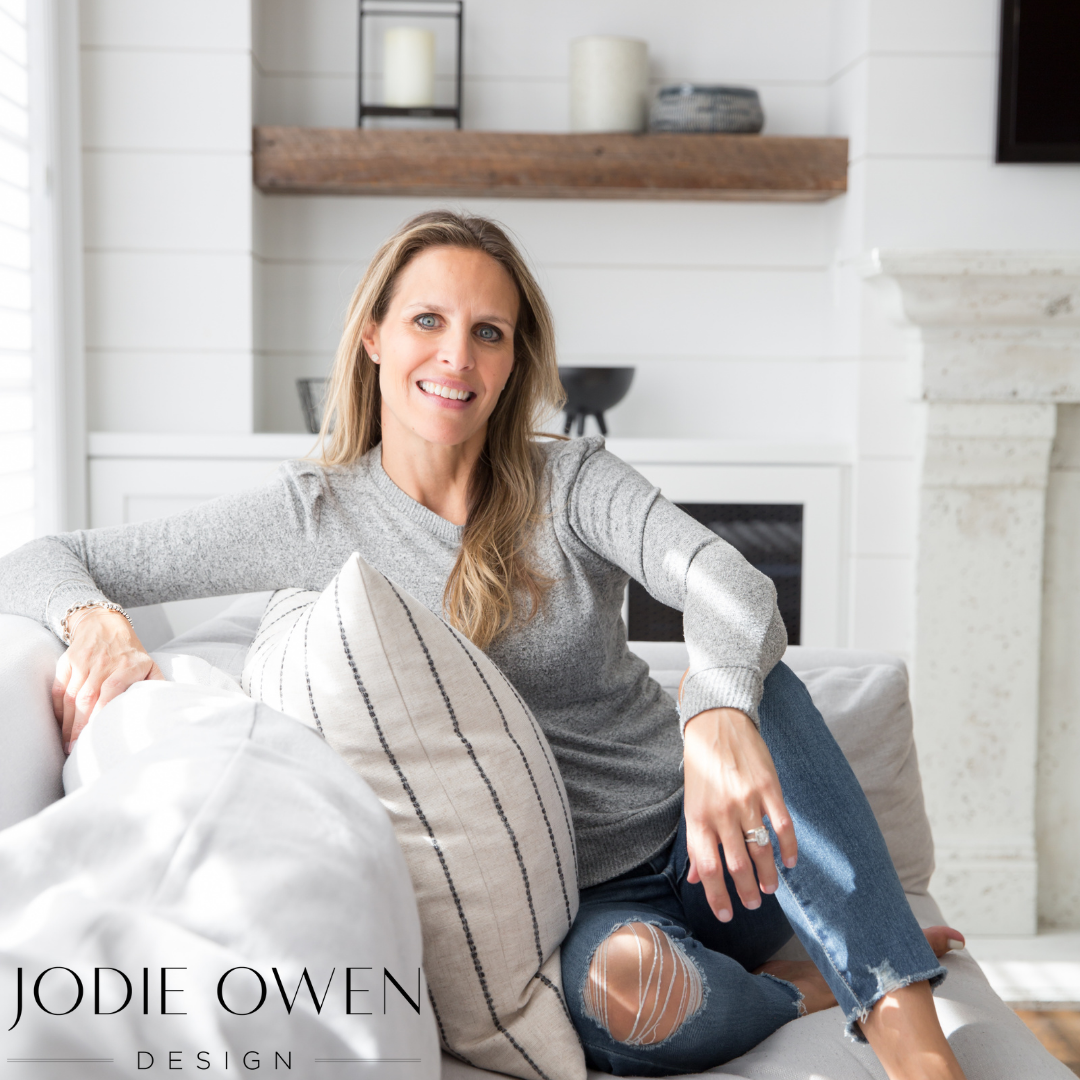 About Jodie Owen
Jodie Owen is the Principle Designer, and Owner at Jodie Owen Designs and her philosophy is: "With a love for neutral aesthetics, we add warmth and coziness by layering styles, adding texture, and keeping things simple. It's casually refined living at its best."