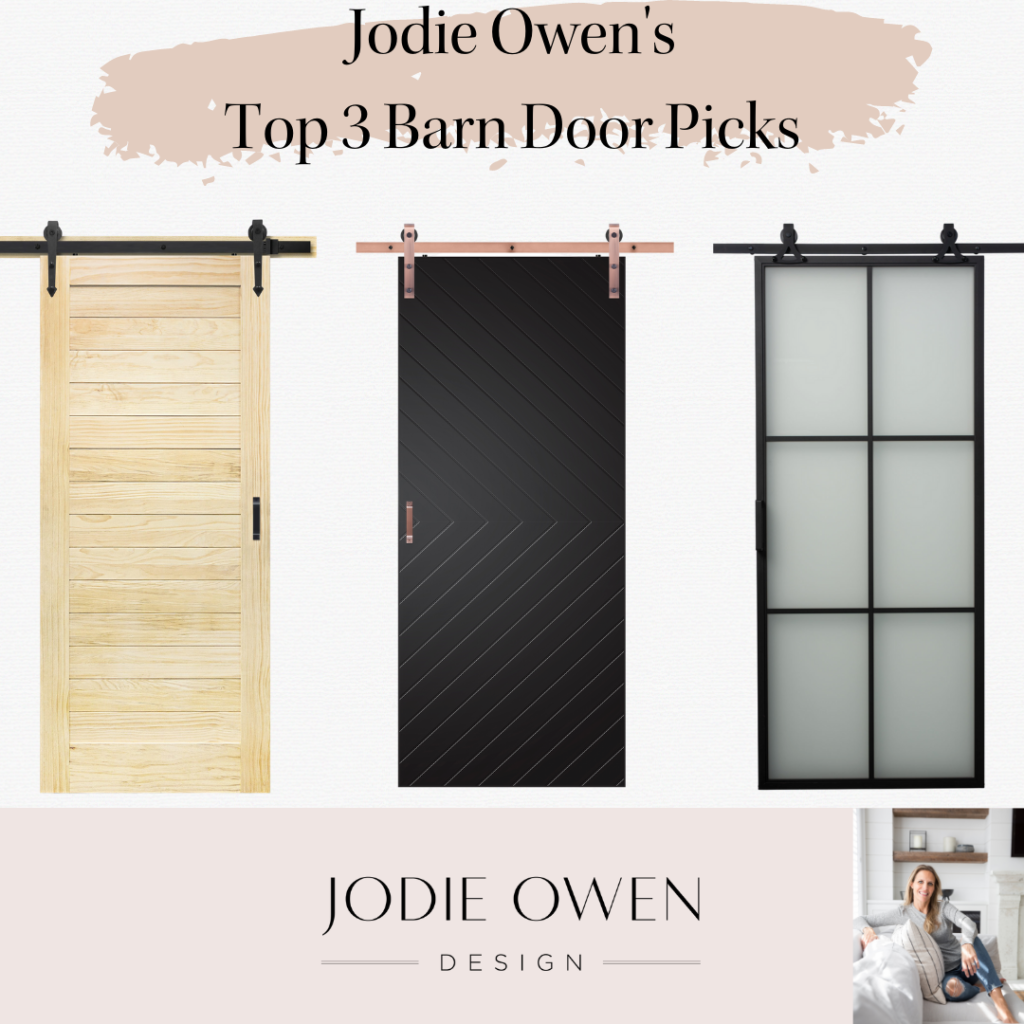 Barn doors are no longer just an element on the farm. They've made their way into the homes of many for years now. Their weighty appearance and track gliding system can make a statement in any room. I've had a little experience with installing barn doors on past projects, but they were usually custom made through the general contractor.
Recently, a longtime friend of mine introduced me to Renin™, a company which carries a vast selection of barn and closet doors that are ready-made for purchase. As a designer, we don't always have the freedom to go custom, so being able to choose from a variety of standard barn doors allows us to implement this design element, but stay on a budget. The barn doors by Renin™ are available in most home improvement retail stores across North America, making them easily accessible for projects.
Although there are many Barn Door styles to choose from at Renin, I thought it would be beneficial to list my top three picks, including how to best utilize them in the home.
To read the full blog, click here.
This blog was originally published on jodieowendesign.com.
About Jodie Owen
Jodie is an interior designer and her philosophy is: "With a love for neutral aesthetics, we add warmth and coziness by layering styles, adding texture and keeping things simple. It's casually refined living at its best."