Do you love the look of barn doors, but don't feel confident in your ability to build one, or don't have the tools to do so? Look no further, Renin is here to make your lives easier with all of their versatile and flexible barn door options.
Renin has so many types of doors to choose from, including Mix & Match Complete Barn Door Kits, bifold doors, bypass doors, and pivot doors. Within those different types of doors, they offer one to fit into any decor style. You'll find traditional to the contemporary – rustic, modern farmhouse, mid-century modern, minimalistic, urban, industrial, coastal, or eclectic. Alone, they make the perfect statement piece, or you can pair together multiple to make the perfect combination for any space. Renin makes the customization process so easy, as you can choose from pre-finished colors and patterns, stained or unfinished solid wood, frosted or translucent glass, and other design elements such as sizes, hardware, and accessories.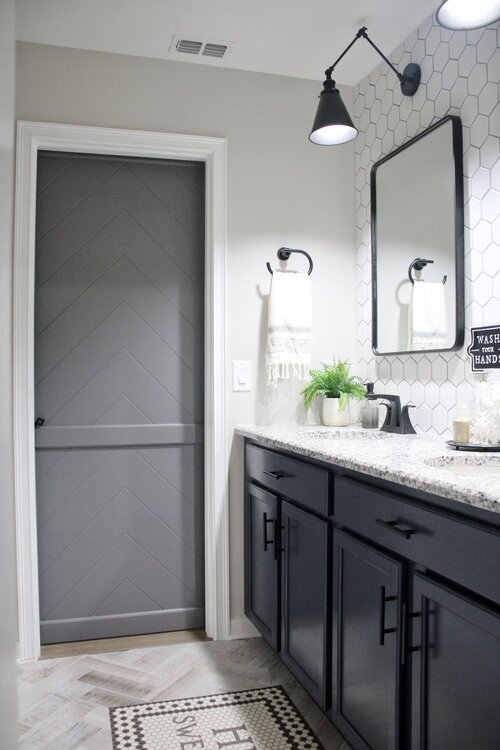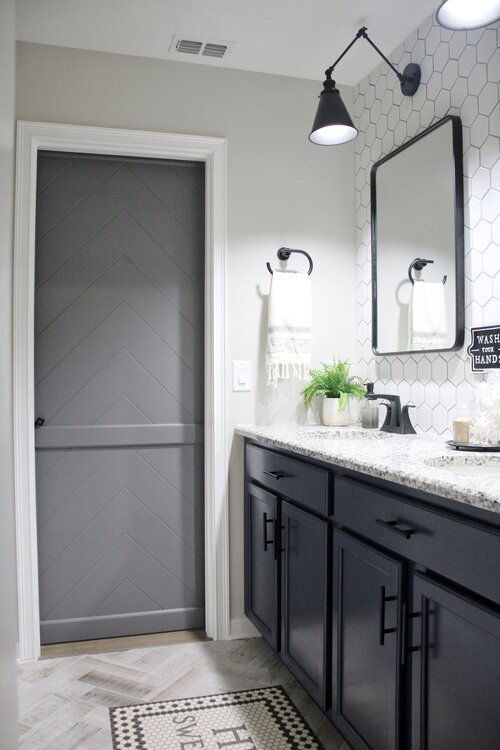 The Gatsby Barn Door is a part of Renin's Mix & Match category, which means I could select my door, mounting hardware color, and add on options. This acts as a "build your own door" element, which is perfect for those looking to add personal touches to their door. The customizations we chose were the matte black mounting hardware, and the privacy latch, since it is a barn door for our bathroom, we knew that we would need access to full seclusion. I have never actually heard of a privacy latch for a barn door, so I was pretty excited that this was a feature Renin offered!
Before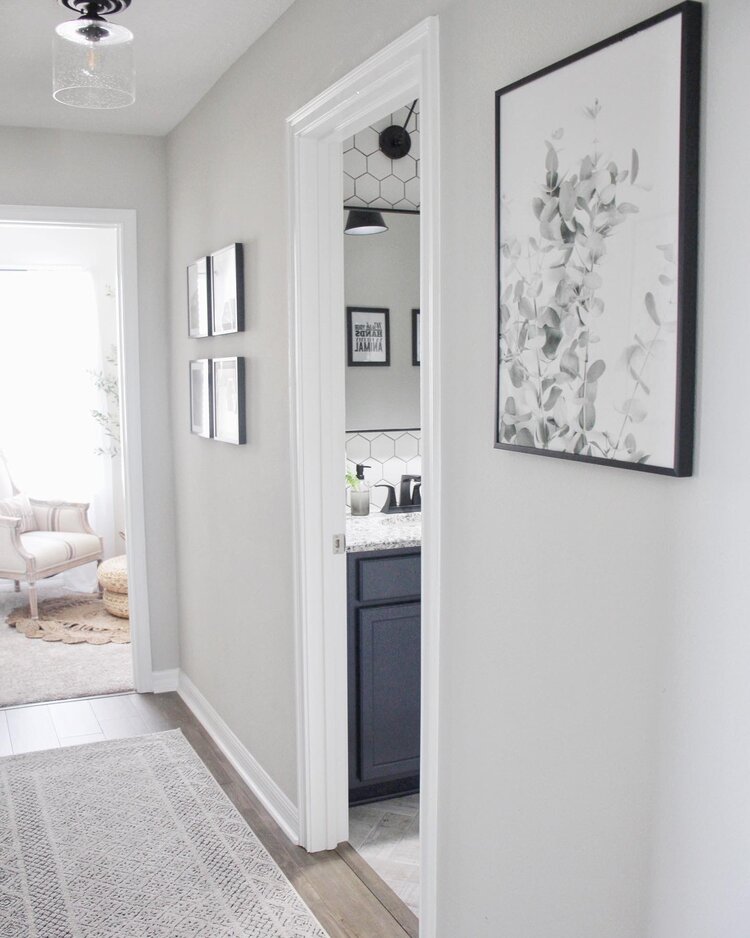 After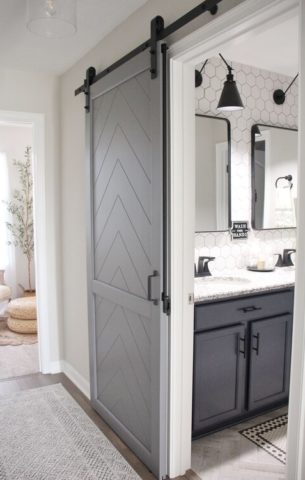 To read the full blog, click here.
This blog was originally published on newbuildnewlyweds.com.
About Newbuild Newlyweds
We are Ryan and Kelsey of Newbuild Newlyweds. We have a newfound passion for home design, and we are self-taught DIYers. Two years ago we randomly decided to share our projects and our home on social media, and our account has grown so much since then and we have learned a lot in the process. Through our social media, we want to show and inspire newlywed couples like ourselves, or those just starting out, that YOU can create a home that you love and are proud of. Everyone watches home improvement shows on TV, but those are professional contractors and designers, we want to be that REAL LIFE inspiration to our followers, because if we can do these projects, so can they.