Do it Yourself with the Easy-Build Barn Door
Small change, big impact! If you're looking for a simple way to add character to your space a beautiful barn door is an excellent choice.
The Easy-Build Barn Door Kit has everything you need to transform a space and create an instant focal point you'll be proud to share.
Pre-finished and ready to build. No priming, painting or staining required. Easy!
Complete Barn Door Kits Make it Easy! Out with the old and in with the new… in less than a weekend! With the Easy-Build Barn Door Kit and a few home tools you can reinvent your space in a snap!
The kit comes with everything you need to build and hang your door, including pre-finished engineered wood door panels with pre-drilled mounting holes, a sleek matte black steel track, matching hanging straps and handle along with all the installation hardware.
A matching backer board is also included as an option to allow for customization of your finished opening.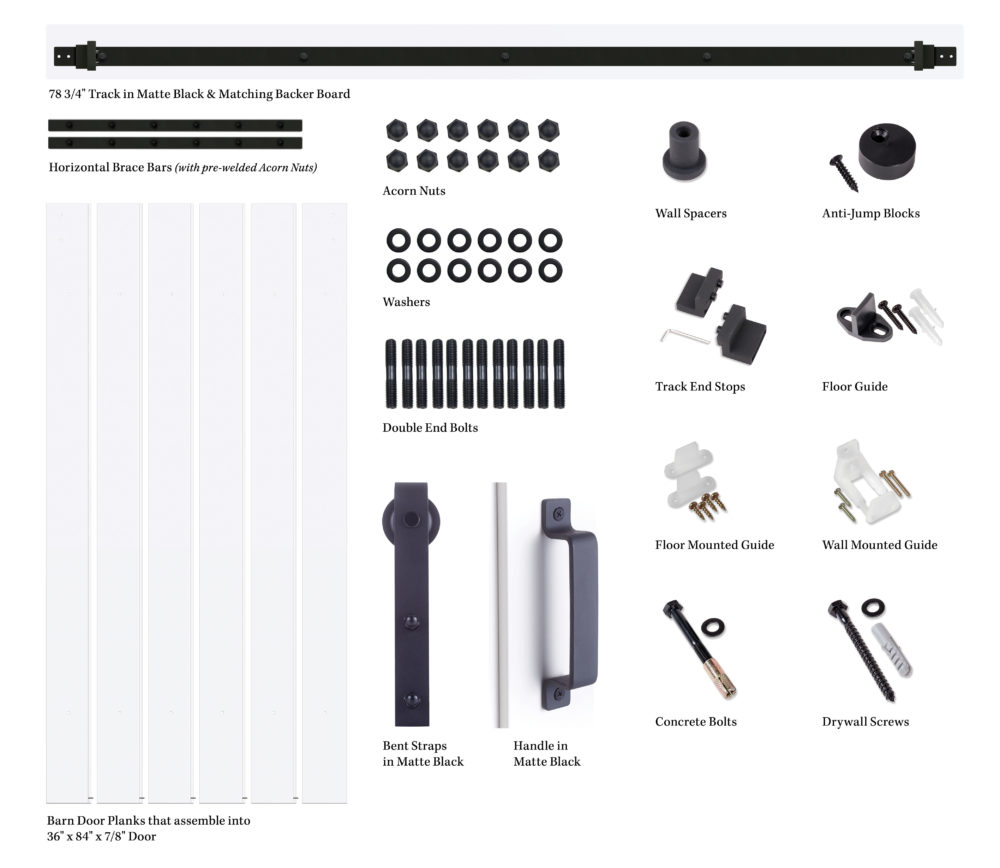 Easy to bring home – compact box fits in most vehicles
Easy to assemble – only a few simple steps to build your own door
Easy to install – complete kit to transform a closet or doorway
Easy on the wallet – no labour costs, build it yourself in a snap and on a budget
Easy on the eye – the hottest home design trend everyone is talking about
The matte black hardware finish roller effortlessly slides the barn door from one side to another, and lets you enclose closets, pantries and doorways without taking up space.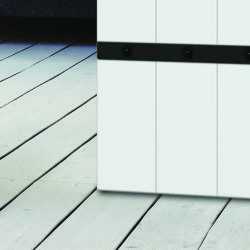 The trackless door design eliminates the hassle of sliding door tracks, keeping your floor space completely clear and free of tripping hazards.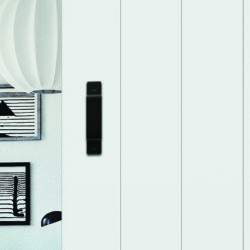 Ready to install with pre-drilled mounting holes and bottom groove guide.
Includes rustic matte black hardware, track, handle, wood backer and barn door.